About Us
The McCallum family has been roofing Contracting on Southern Vancouver Island since 1945, and today the business remains family owned. Some things never change with time - quality is still as important today as it was when my grandfather first began.
100% Vancouver Island owned
Fully Insured and WCB
Commercial and Residential
Some of the Roofing Contractor Services we offer:
• Flat roofing:(green Roofs) Torch-on, EPDM and TPO~Installation & Repair
• Pitched(sloped) roofing: Asphalt/Laminate Shingles, Shake Roofs, and Metal Roofs Installation and repair
• Chimneys: pointing & caps, and removal
• Vinyl decks: new installation and repairs
• Gutters: new installation, repair and replacement
• General renovation contractor
P W McCallum Roofing now offers total home and business care: Whether it is your Roof Leaking or your Patio needs a face lift;
our slogan is
"From the Chimney to the Curb".
Locations of recent Roofing work:
Victoria, Nanaimo, Duncan, Cowichan Valley, Parksville, Western Communities, Shawnigan Lake, Sidney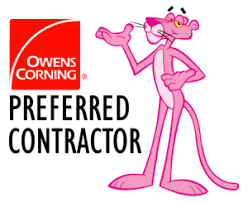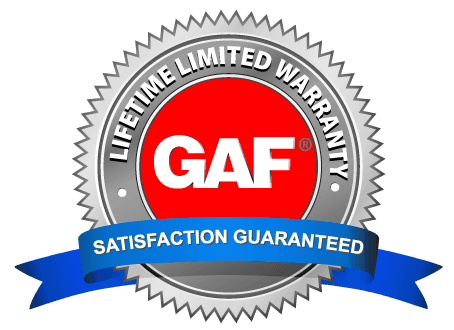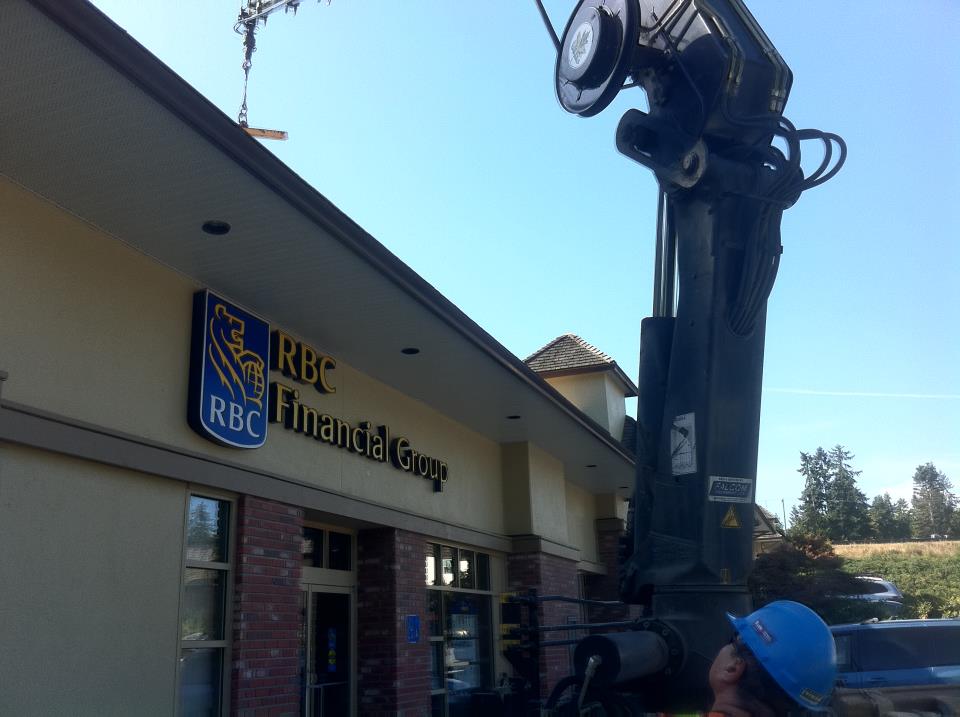 Customer Reviews
"Paul McCallum does great work & I would recommend him to do your roofing work"
Bob Saunders
What to expect: When you have hired a roofing contractor and your roof is getting replaced
Sloped roof:
Pitched, Asphalt Shingles after you have picked your color, roofing shingles will be send to your home or business. Sometimes the shingles and roof sheeting will be lifted to the roof with the use of a crane. It is very helpful to know if your house can be crane loaded; overhead power lines, a poor driveway that might crack and large trees can be a problem. A garbage bin will arrive at your house or business, it is good to have cars or things that you may need to use while the roof is being done accessible, as garbage bin usually will stay until roofing job is complete. Outside power is very important as roofers air compressors, saws and other tools that require power. Tarps and plywood will be placed around your home to protect your landscaping and windows. Expect a lot of dust as roofing turns up years of built up dust and organic matter. The old roof will be removed and the gutters will be cleaned. In some applications roof sheeting will be installed, then new asphalt shingles. This is also the time to replace skylights and repoint chimney's. If you live in Victoria, or the Western Community's your roofing supply's come from your local supplier. If you are in Duncan or the Cowichan Valley as go's for you as we have a large market area and we work to keep your money local.
Flat/Green Roof's
There are many types of flat roof products. Torch on is more common but has limitations. Mule Hide E.P.D.M. and T.PO. Are new products, that are instrumental in the building of Green Roof's. When a flat roof is replaced, weather plays a factor as these roofing systems are not easily to get to a state of water tight and a small rain squall can be catastrophic, so be prepared to wait for flavorful weather conditions. The process to replace a flat roof can differ depending on the application, in most cases the old roof is removed and new is installed, however in some applications isolation board is installed prior to roof installation. This is the time that skylights are replaced and chimneys are re pointed. I always recommend these things be done at time of roof installation, as both skylights and chimneys' need attention every 20 years.
Ask about our roof repair in Victoria, Duncan, Nanaimo
Roofing Project Questions and Answers
What do I do if I have pest problems? ex. Ants, Rats or Squirrels
click here for more information
How long will it take to install my new roof? Answer: a number of factors come into play when installing a new roof. An easy 1970s box house found in a number of older neighborhoods in Victoria, and Duncan, BC may only take a few days to re-roof. However a house that has wood shakes on it and requires plywood re-sheet may take up to a week, these houses are very common in the Victoria, Duncan, BC areas. It may take an extra day or so if your roof is complex with many small sections, such as; hips, valleys and steep pitches. Poor access can also be a time consuming challenge. Weather is major factor; I say add a day for every day it rains.
What is the best time of year to do my roof? Answer: There is no real best time of year. Best temperature we feel is more important. 10°C to 14°C is best range. The common belief is that summer is best; however this is not totally true. Summer time the roofs are hot and shingles become soft from the heat, causing asphalt shingle to be easily damaged. Winter weather is a much bigger factor, as rain or snow could slow the roof job for a few days.
What does my estimate include? Answer: Most roofing contractors price roofs to be competitive, this however is not always best for the homeowner, because there are a number of benefits that may be overlooked at the time of the initial visit. We will inspect and bring to your attention, other possible problem areas and will include them in detail on your roof quote, as optional items. Extra venting can be added, chimneys can be re-pointed/ repaired, skylights can be changed or installed, fascia boards can be replaced, Moldy sheeting can be removed and replaced with new making for a heather home.
What type of shingle is best? Answer this is very important and almost never spelled out in a roof quote. Asphalt shingles are like any other consumer item you might purchase. Imagine going to a car lot where all the cars look the same but some are beaters and some are good and some are overpriced, this is very true when it comes to roofing shingles. Some people will tell you that they will give you a heavy one for the price of a regular one, but what they don't tell you is they are still a beater with better heater. We offer mid-range shingles and we would never be part of dressing up a dog. We install shingles that are going to last and prevent costly call backs.
Do you have WCB insurance? Answer: This is very important if you get a number of roof quotes and one seems too good to be true, it is likely something is not getting paid or filed ie WCB. The Roofing industry is full of individuals who work on the fringe bouncing from one company to the next. They often get side jobs on places like Craigslist Victoria, Used Victoria, or Used Cowichan in Duncan. WCB is a good way to sort these types out. "I'm getting it" is not an answer, believe me if I had a dollar for every time I heard that one I wouldn't need to roof anymore.
Do you need to get into the house? Answer: is, yes a key should be given to the contractor, Roof's use power and sometimes electric breakers can trip, leaving the roofing crew no way to finish the day's work if they have no way of restarting the power. Access to a bathroom will also help the job go smoothly so roofers don't have to leave for bathroom breaks.
Will I be under a tarp? Answer: We generally try to complete what we remove in a day. However, tarps are important tools in the roofing industry and we will use them as an added level of protection in area's that likely wouldn't leak without the tarp on, but you can never be too careful with the weather changes we get in the Victoria, Duncan, BC areas.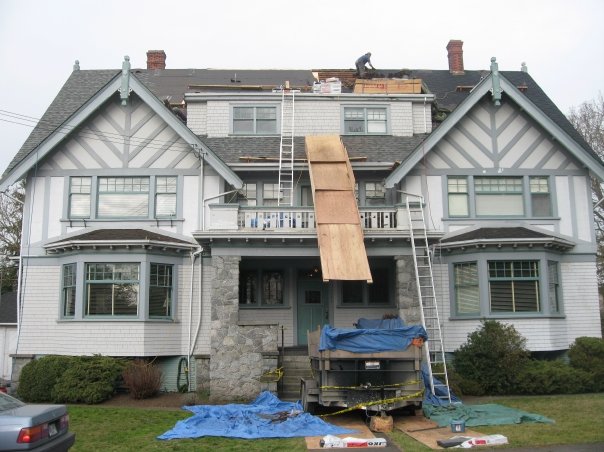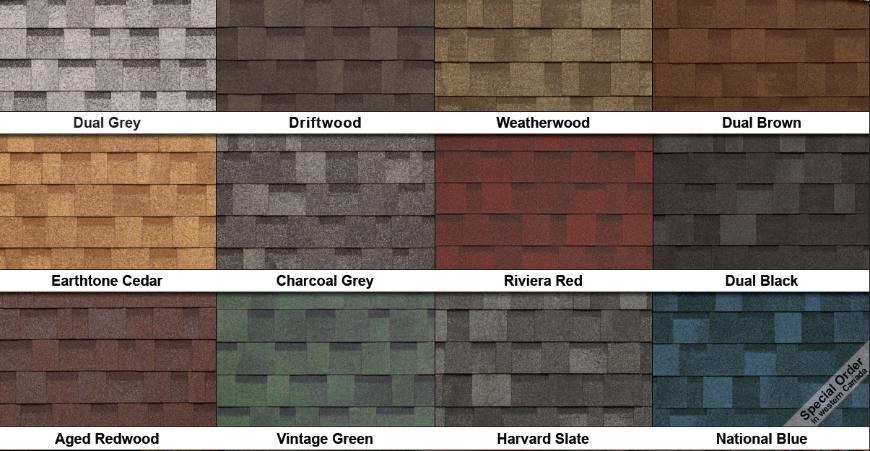 PW McCallum Roofing will not pay or partake in websites that demand monies, to remove derogatory reports filed by disgruntle employees' We demand the best out of our installers! We will not be intimidated by those who clearly don't meet the bar. If the consequence of firing a bad installer is a slanderous report, we would rather the report over a poorly installed roof. All new roof components are sent from our supplier's new, in order to reduce waist and loss of time, each roof is estimated right down to the last anti rust coated nail!




Suppliers and organizations
Proud member of
Slegg Lumber Victoria Slegg Lumber Langford Slegg Lumber Sidney Slegg Lumber Nanaimo
Rona Victoria Rona Langford Rona Cobble Hill Castle building center Victoria Kens Roofing Victoria
Roof Mart Nanaimo Lumber World Victoria Costco Victoria
Former Members of Victoria Chamber of Commerce