The picture above is a TPO flat roof in Maple Bay on Vancouver Island, The old rotted roof was removed and new sheeting was installed before installing the new roof.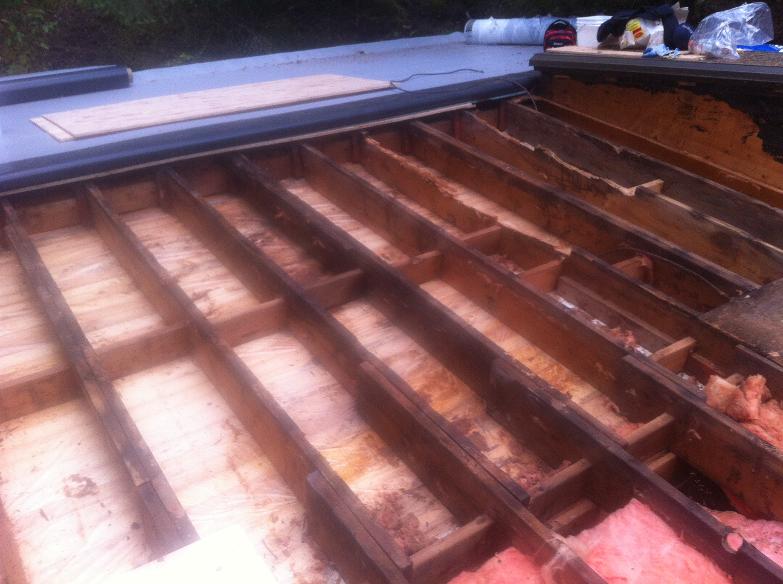 Rotted old roof sheeting and insulation has been removed. As you can see a lack of proper venting and a roof leak caused a lot of damage in this Maple Bay, home.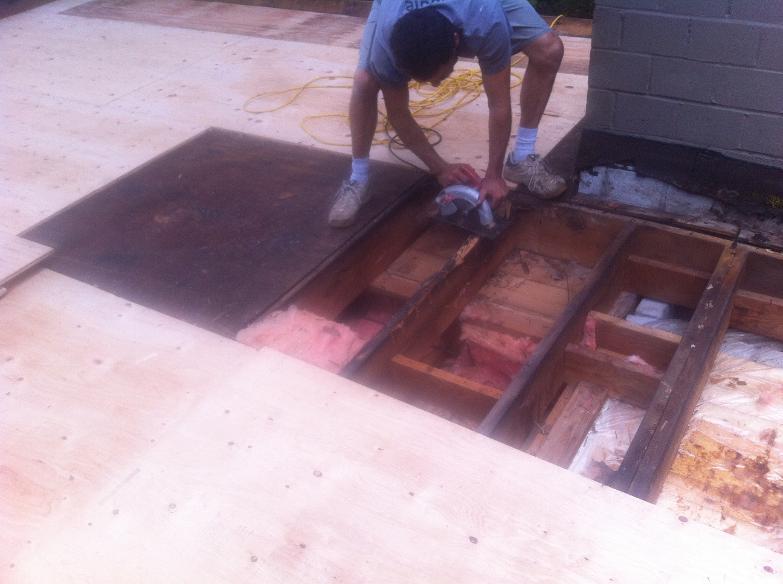 In the above picture you can see the roofer is installing cross flow venting. This will prevent moist air being trapped in this location.
Langford, Mobile Home Flat Roof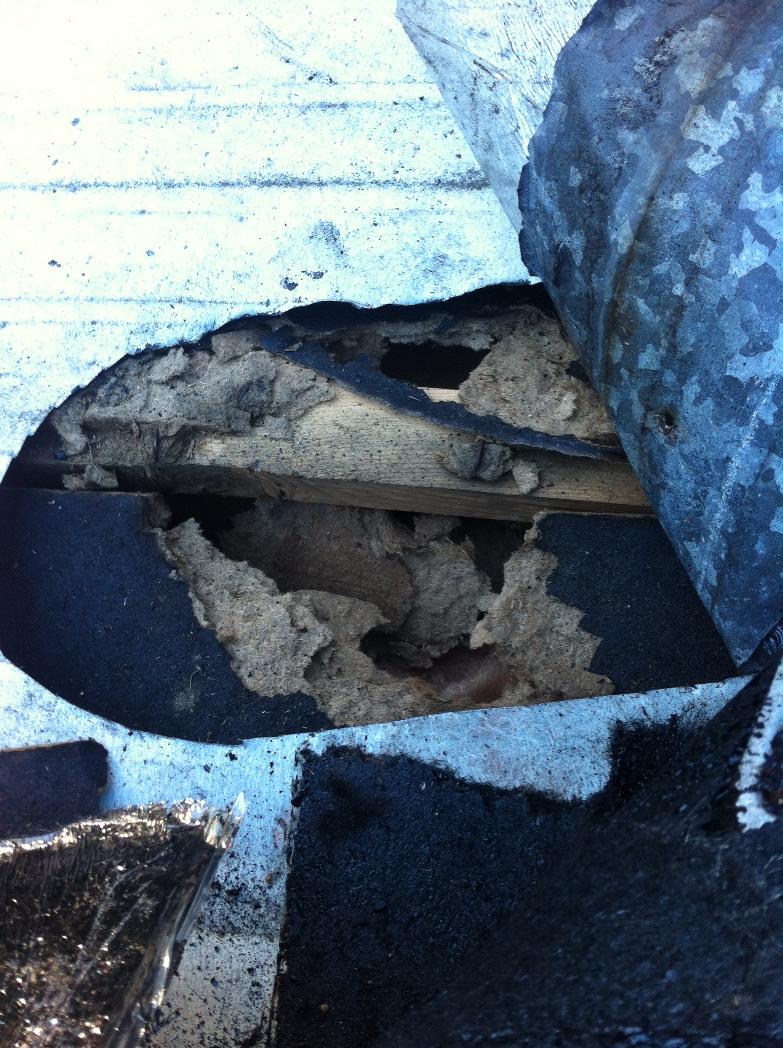 Ever wonder what's under the tin roofing on a mobile home? So did we and what we found was a total rotted moist mess. The black board you see is called donnacona institution or tar board. It's made of tar and recycled paper. It's cooked in an oven slowly for about 4hrs. Being paper it doesn't like moisture over extended periods of time. Well under a a metal roof this was tested to the fullest and it failed.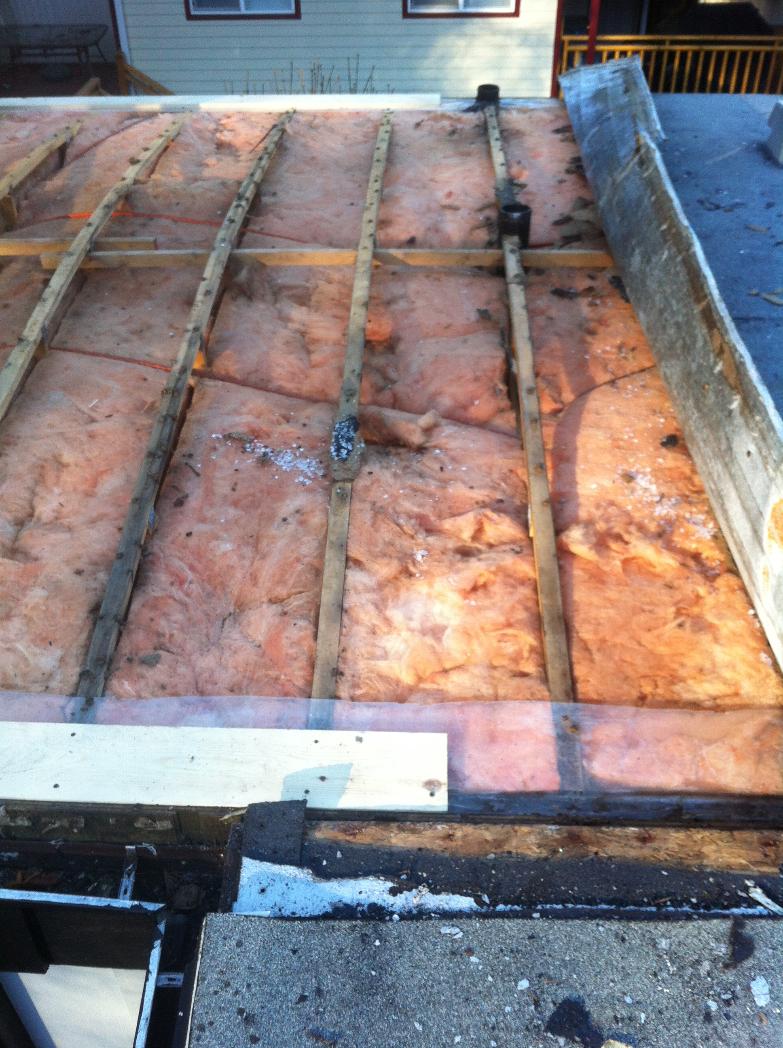 In the above picture you can see the roof trusses after the donnacona institution on this Langford, mobile home. The truss on the top right is clearly cut to allow for plumbing pipes to be installed through the tin roofing. I don't really know why it's even there as it's just floating on the r10 insulation.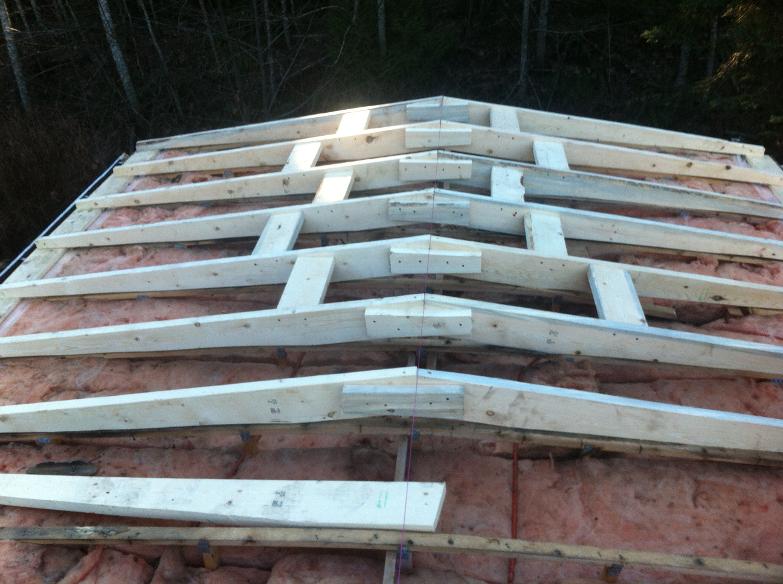 In this picture above you can see new trusses are being installed. We used deck screws as they wouldn't rot over time in the small attic space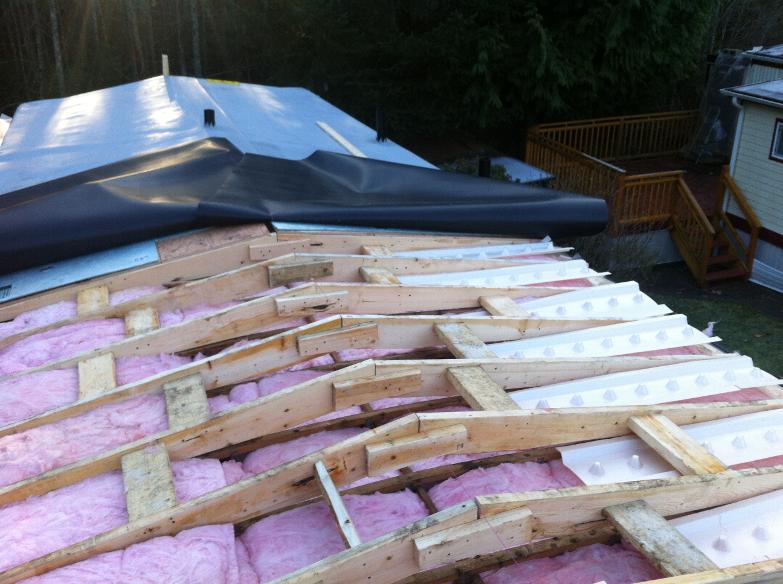 Here we have a section sheeted and TPO membrane loosely laid over. This picture also shows a section without roof sheeting and the new insulation is installed. On the sides shoots rafter mates are installed to help air travel to the center air flow space. After all the sheeting completed we installed a 4x4 Kant board system with built in scupper drains. An air flow space was left open under the Kant's.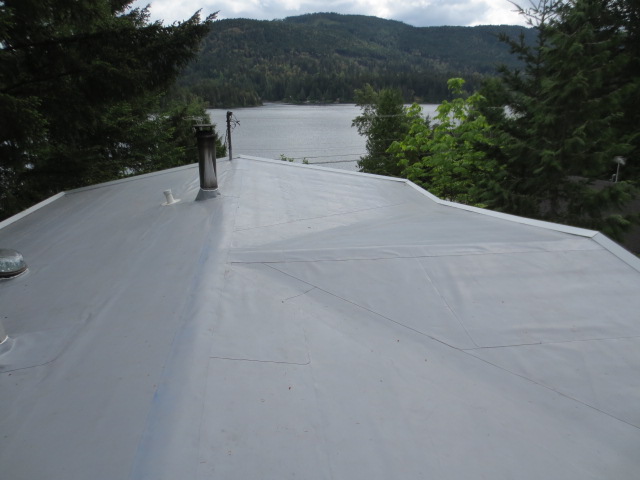 The Flat Roofs in the pictures above and below are of a former problem roof in Shawnigan Lake, B.C. A recent leaking asphalt roof was removed. A TPO flat roof membrane was installed as the low pitch required a flat roof membrane.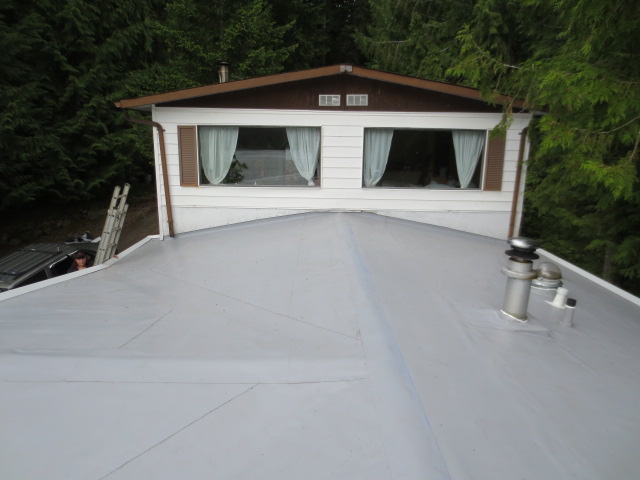 Below is a picture dating back to the 1950s when this roof was installed. We believe this building was located on Douglas ST. in Victoria, B.C.